Volume 37, Issue 1, 2005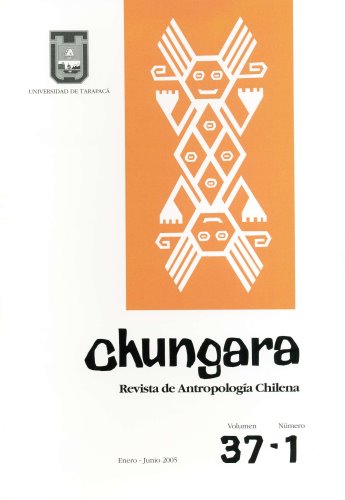 INDEX
Editorial
3-4
Calogero M. Santoro y Vivien G. Standen
Monographic Reports
Alero Las Morrenas 1: evidencias de cultígenos entre cazadores recolectores de finales del período arcaico en Chile Central Las Morrenas 1
Rockshelter: Evidence for Cultigens Among Hunter Gatheres of the Late Archaic Period in central Chile
59-74
María Teresa Planella O., Luis E. Cornejo B. Y Blanca Tagle A.
 
Violence in Times of Change: The Late Intermediate Period in San Pedro de Atacama
Violencia en Tiempos de Cambio: El Periodo Intermedio Tardío en San Pedro de Atacama
75-83
Christina Torres – Rouff, María A. Costa –Junqueira, And Agustín Llagostera
 
Aspect of Ingestion Transmision of Chagas Disease Identified in Mummies and Their Coprolites
Transmisión de la Enfermedad de Chagas Indentificada en Coprolitos de Momias
85-90
JArthur C. Aufderheide, Wilmar Salo, Michael Madden, John Streitz, Katharina Dittmar de la Cruz, Jane Buikstra, Bernardo Arriaza, and Lorente E. Wittmers. Jr.